Blue fleece dress
Pour voir ce message en français, cliquez ici.
I asked my daughter to choose herself the pattern for her new dress this time. I wonder if she has not chosen this model because of the colour of the dress on the picture :-) Blue is her favourite colour and I had to promise her to find exactly the same fabric to sew her new dress.
Well, the pattern she has chosen is Burda pattern no. 9675. It's very easy, it has been sewn in one night (though it was a long long night...).
I have made it last year already but it was so big for my princess that she had to wait for over one year to wear it. And it still seems to be quite large.
It is made of two different blue fleece fabrics. It has not been sewn right sides together as usual but
wrong sides together
so all the seams are visible. Fleece is a kind of material that does not need to be serged. The pinking shears have been used instead of overlock.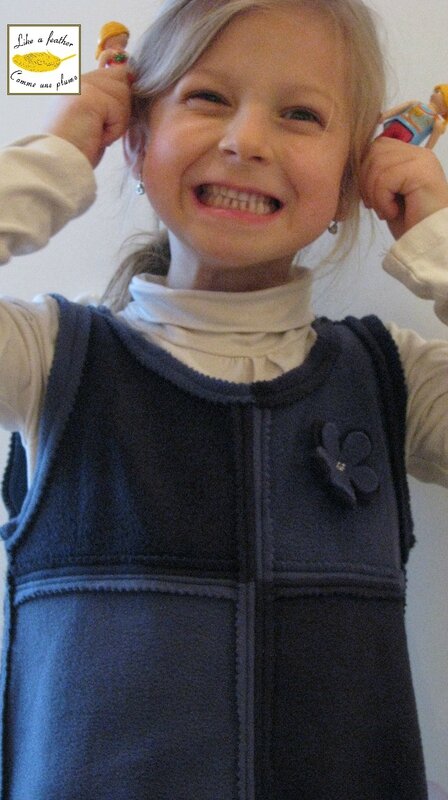 The dress has the zipper on the back.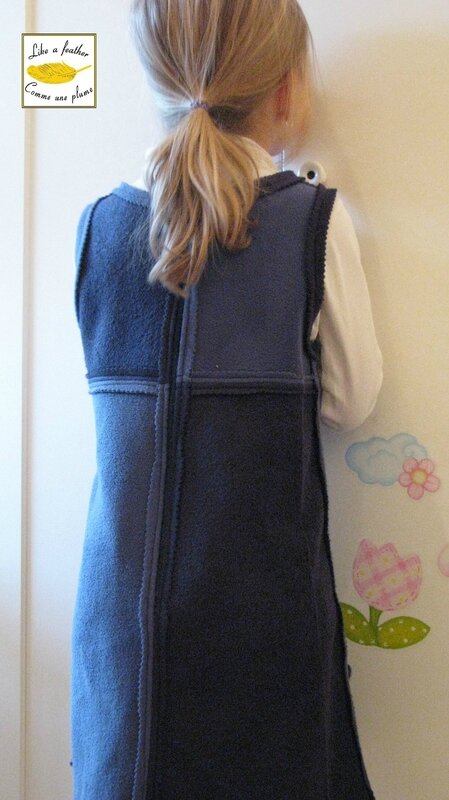 There are also two flowers to decorate the dress. In the middle of the them, there are some little beads.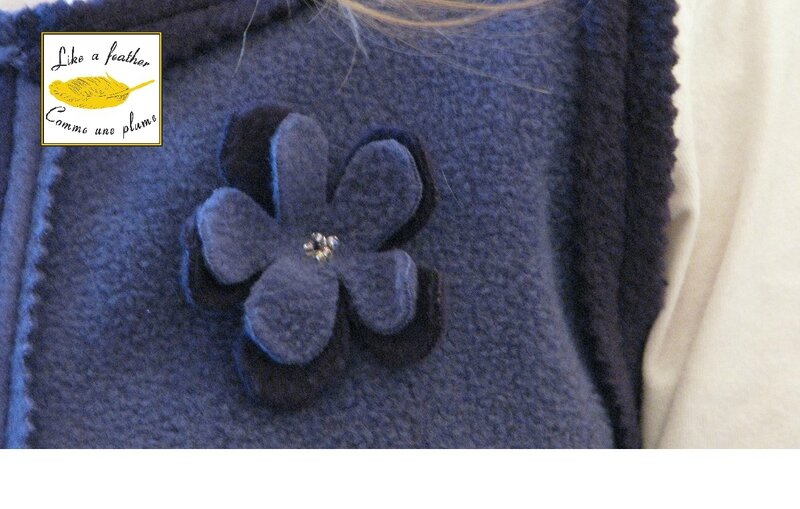 Have a nice afternoon!